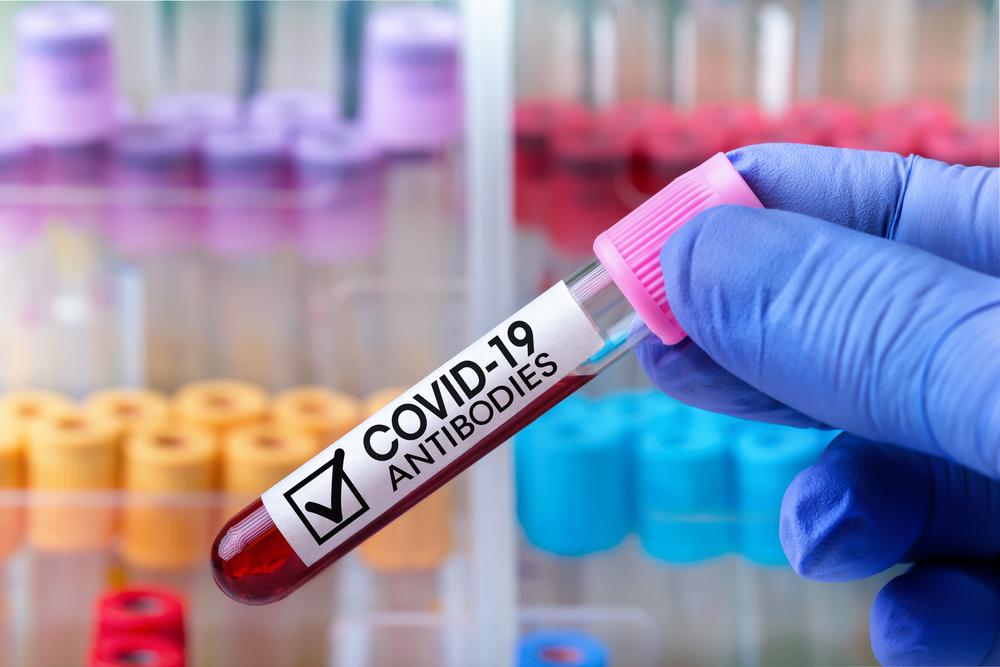 With so many COVID-19 tests out there, it's hard to keep track of all of them and understand the benefits and effectiveness of each one. The COVID-19 Antibody Test is a new one that is getting more attention for its effectiveness in detecting COVID-19. 
Public Health England has approved an antibody test for the U.K. The test boasts a "specificity greater than 99.8%" — which means that it can distinguish SARS-CoV-2 from other coronaviruses, and a "sensitivity of 100%," which means that it will detect all the Covid antibodies that are present.
Both the European Union and the United States have now approved certain antibody tests for COVID-19.
What is a COVID-19 Antibody Test?
An antibody test involves screening a sample of blood for tiny molecules called antibodies that have "learned" to respond to a particular pathogen, such as a virus. Antibodies learn to recognize and fight off specific viruses through exposure to them. This means that if a doctor finds antibodies that respond to a certain virus in a person's blood, they can confirm that the person has overcome infection of that virus.
Apart from its specificity in recognizing antibodies of C0VID-19, an additional benefit is that the test can yield results in about 18 minutes.
Are Antibody Tests Available?
In light of the potential benefits and usefulness of antibody testing, researchers affiliated with various healthcare and pharmaceutical companies have rushed to develop tests that could be distributed to points of care and, eventually, to people's homes. However, currently, there is no large-scale availability. Contact your healthcare provider for more information about where to take a Covid antibody test.
Antibody Tests vs. Antigen Tests
Antibody tests are done with blood samples to detect traces of a virus. By contrast, COVID-19 antigen tests, which typically rely on swabs from the nose or throat, show whether the person currently has a viral infection such as COVID-19. Antigens are molecular structures on the surface of viruses. Their presence in a sample indicates that the virus is also present and active — and therefore infectious.
Antigen tests are still the most convenient and effective option for testing for COVID-19. If you are concerned you have COVID-19 and want quick results, contact Anna Pharmacy to book your Antigen Swab Test in Sutton or the Covid 19 Antigen Test in Sutton. This can be done easily online or over the phone. You can also book a Covid 19 Antigen test in Carshalton or a Covid 19 Antigen Test in Hackbridge through Anna Pharmacy.